About Digital Signage
Digital signage systems are increasingly being used by business operations as their front end to popularize their products and services. This new visual communication tool can be used in a variety of environments like Retail, Education, Healthcare, Corporate, Restaurants, Hospitality and Public Venues.

These systems bring many advantages:

interactive look and feel
build corporate image and promote the activities, new offerings
increase sales
they are useful for many commercial applications
they are efficient and can last for a long time
they are flexible and can be used for wide variety of displays
convenient connectivity options (with or without internet)
don't need you to be physically present nearby
can also be programmed to display any type of message you require according to your
specifications
recurring costs for updates and maintenance are low
Many successful businesses use large signage systems to attract many customers. Digital signage has improved the revenue significantly.

We are very happy to announce that Fractalia has entered into a strategic partnership with Itech solutions, to be the Distributor for all their Products in India and South Asian Regions.
Solution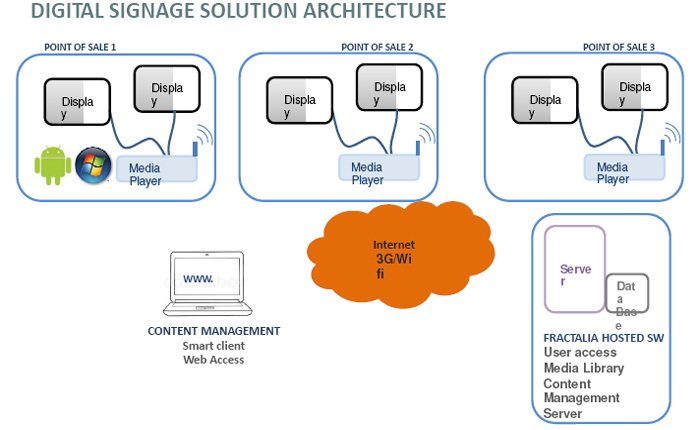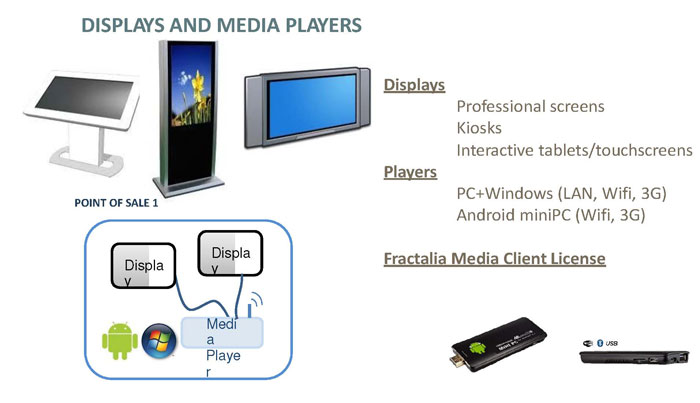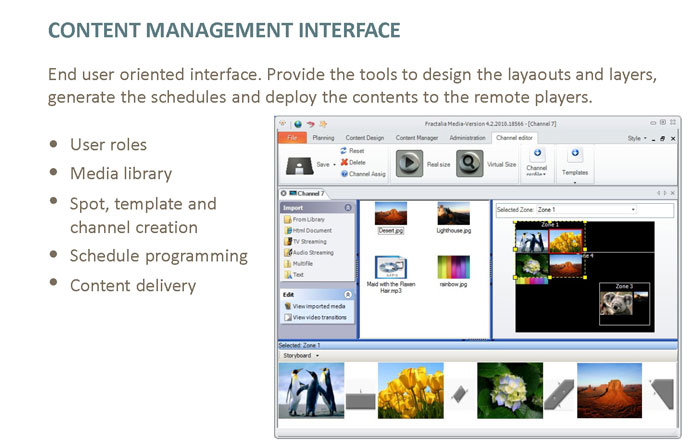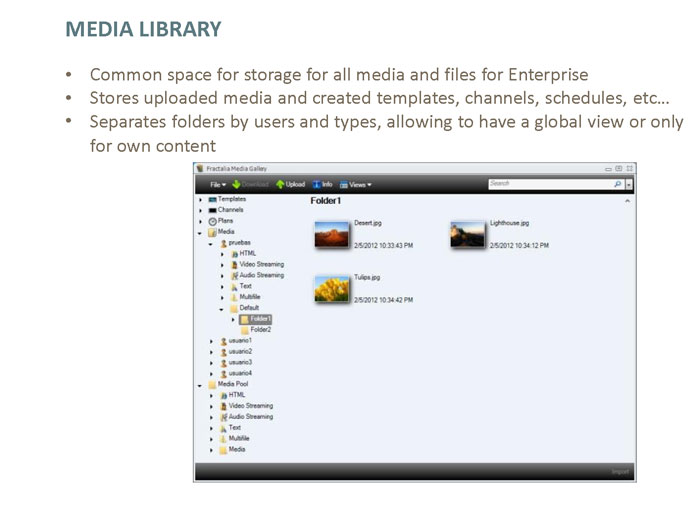 Services
Page is under construction.
Case Studies
Case Study 1: Santander Digital Signage

Santander Corporate Communication Department can manage communication with visitors and employees with a centralized tool

Interactive content integrated with Information Points improves the use of signage

The system facilitates real time updates, corporate news, events and tv information can be easily published

Interactive devices can give information. Usage reports can be generated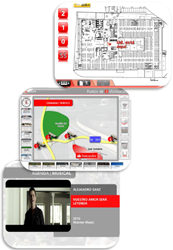 Case Study 2: Vodafone
Data analytics in the shops allows to do a more effective use of the technology available to impact customers. It helps to adapt contents and marketing campaigns to what customers really like. It gives the knowledge of what is of interest to customers and what keeps them moving around the store and what makes them buy. Sensors, Analytics and Real time information are a very powerfull tool in today's retail business. Technology companies should have the most advanced look and feel in their stores and at the same time do the best use of the data they can obtain from that technology
Downloads
| | | |
| --- | --- | --- |
| | | |
| Fractalia Introduction | Why Digital Signage | Media summary |
| | |
| --- | --- |
| | |
| Media Santander Case Study | Vodafone Case Study |
Contact Us
India
16/1, 16 Square, 2nd Floor,
Rajajinagar 2nd Stage, E Block,
Bangalore - 560010
Phone : +91-9611166443
Email : sales@itechsolutions.in
Headquarters - Spain
Gobelas, 13, 1st
28023 Madrid
Phone : +34 917 081 100
Email : info@fractalia.es